The world has reached a tipping point for counterfeit goods. Counterfeiting operations grew in size and sophistication to unthinkable levels only a few years ago. Today, these syndicates operate globally to con unsuspecting consumers into buying fake luxury goods, pharmaceuticals, and even pirated software.
The question is no longer about how to physically crackdown on these bad actors but how anti-counterfeit technology can combat this growing problem.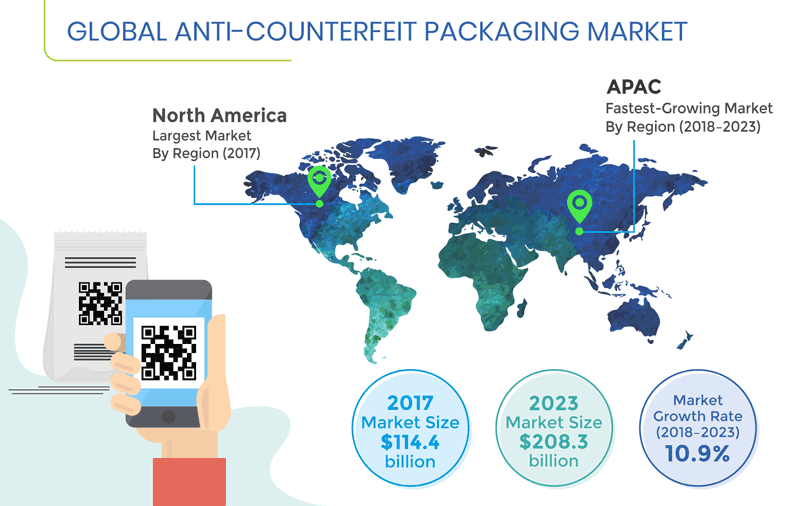 The Effects of COVID-19 and eCommerce
The eCommerce industry across all primary demographics is one of the fastest industries in the global economy. The emergence of the global pandemic took its growth to a more aggressive trajectory. Today, eCommerce is also one of the most competitive sectors in terms of revenue, with more than half of all retail sales made online.
The unparalleled adoption of eCommerce has also led to an increase in counterfeit goods on the market. Counterfeit products are produced using high-quality manufacturing methods and materials but are sold with fake labels or packaging to make them look like real products.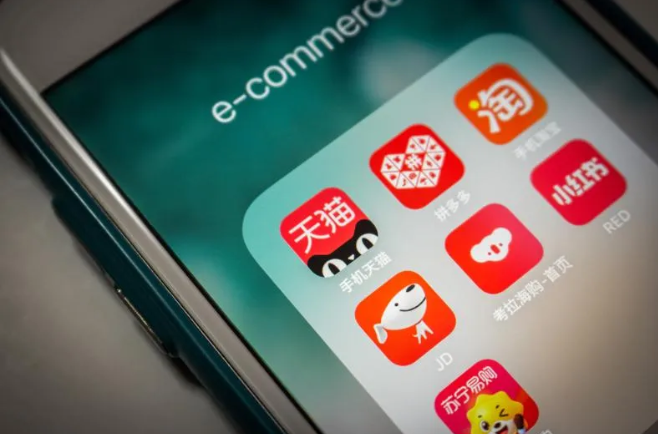 Counterfeiters can use these tactics to exploit consumers' lack of knowledge about what constitutes a genuine product. The COVID-19 pandemic did not make matters any easier, though, as the disruption of global supply chains led to an increase in the number of fake goods distributed in the market.
The mass hysteria that accompanied the COVID-19 pandemic drove up the demand for fake products, especially medicine and protective gear. This has aided the growth of counterfeit activities, including "fraudulent transactions."
The Rise of Counterfeiting and the Urgent Need for Anti-Counterfeit Technology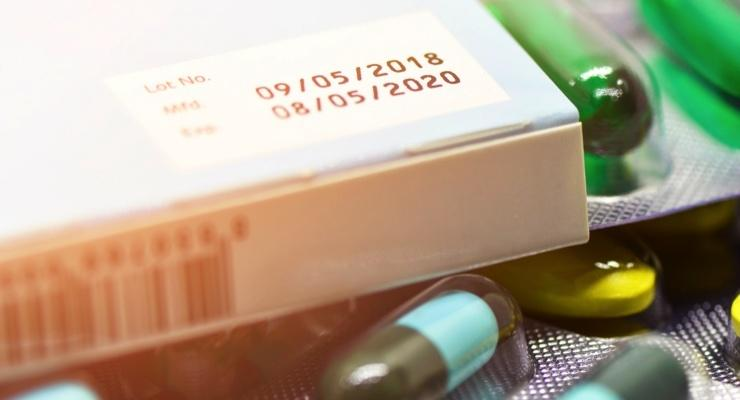 The difficult situation of counterfeiting needs to be tackled head-on; otherwise, it could negatively impact global trade. Stakeholders can do so by utilizing anti-counterfeit technology, and the justification for a technologically-backed approach stems from the following statistics:
The global economy is estimated to be around $1.5 trillion a year, with about a third coming from counterfeiting (U.S. Federal Trade Commission).
In 2011, the FBI seized goods worth more than $2 billion from individuals using fake websites to sell counterfeit goods online (FBI).
Counterfeit goods cost consumers over $200 billion yearly (European Commission).
According to a report by Europol, almost two-thirds of all internet users in Europe visited a website offering fake goods in 2010 (Europol).
Counterfeit products account for more than $160 billion in losses annually for businesses across the globe (Anti-Counterfeiting Coalition).
The trade of counterfeit products now accounts for approximately 3.3% of the global trade market and an estimated value of $464 billion. Now, more than ever, there is a need for anti-counterfeit technology to remedy this global challenge.
The Development of Anti-Counterfeit Technology to Cope with The Changes
Anti-counterfeit technology offers a sustainable, low cost and proactive solution to dealing with the menace of counterfeiting. And it does so by offering the following:
Quick Response
By reading the product code, deploying anti-counterfeit technology can quickly determine if a product is fake. In addition to checking whether a product is genuine, the new technology will also allow retailers to track their stock and ensure they are getting their money's worth from each sale.
Blending Physical and Digital Solutions
Recent anti-counterfeit technology combines scanning product codes with other digital counterfeit check systems to checkmate inherent fraud. This can be a game-changer in the fight against counterfeit goods because it can identify products that have been altered or made cheaper than they should be.
Authentication of Purchases
Anti-counterfeit technology would provide a stress-free way for consumers to check the authenticity of their products using brand codes.
The Future Prospect of Anti-Counterfeit Technology
Advances in anti-counterfeit technology can't afford to remain static as criminal syndicates that indulge in counterfeiting practices would continue to devise creative ways to avoid getting caught. Anti-counterfeit solutions would, therefore, need to deploy innovations in order to stay ahead. Some of these solutions include:
Unique ID Systems
The unique identification system is a new anti-counterfeit technology that operates in two folds, the first is the product's unique ID number, which is generated by an algorithm based on data from the product itself and its manufacturing process, and the second is a serial number that corresponds to a specific item of production. That way, when these two pieces of information are combined, it will be easy to identify whether an item is genuine.
Cloud protection
Cloud computing has become a critical part of the anti-counterfeit technology industry. It is not only used to store, retrieve and manage data, but it also provides cloud security. Therefore, cloud services must be protected from all types of cyber-attacks. The security of cloud computing depends on the strength of authentication systems that protect unauthorized access to virtual resources. A newly developed anti-counterfeiting system that combines biometric technology, advanced cryptography, and artificial intelligence will help identify counterfeit goods with high accuracy.
Optical Tech
Advances in optical security systems can be adapted into anti-counterfeit technology to develop additional layers that can help quickly detect sophisticated counterfeiting practices.
Tianjian Tech Forecasts the Future to Provide the Best Anti-Counterfeit Technology
Eliminating the scourge of counterfeiting requires consistent research and development of technologically-backed anti-counterfeit methods that can forecast and detect these threats as they emerge. Tianjian Tech is an industry-leader in developing these sorts of futuristic solutions, particularly in the following areas:
Proprietary multilayer structural materials
Structural 3D code
3D dynamic image
Customized shading
Verification by AI recognition system, software
Tianjian Tech has been developing anti-counterfeit technology for over 15 years. The company is an industry leader in developing anti-counterfeit technologies that authenticate products and solve counterfeiting problems.
We at Tianjian Tech have created several unique anti-counterfeit solutions and products that provide businesses with solutions to prevent counterfeiting. These include anti-counterfeit software like RFID tags, security papers, tear tapes, structural 3D QR codes, customized product shading, AI recognition software, and multilayer structural materials.
The growing rate of the counterfeit market demonstrates that anti-counterfeit technology needs to be a few steps ahead in anticipation of new counterfeiting schemes. This accurate ability to forecast and its quest for innovation makes Tianjian Tech stand out ahead of the competition in this battle against fake goods.
For more information, please visit https://www.swm315.com/.