Description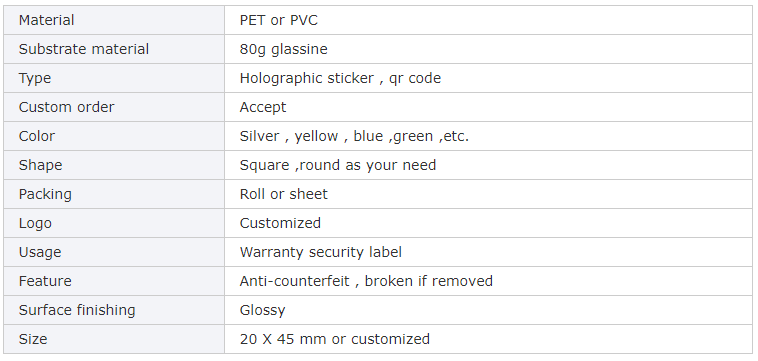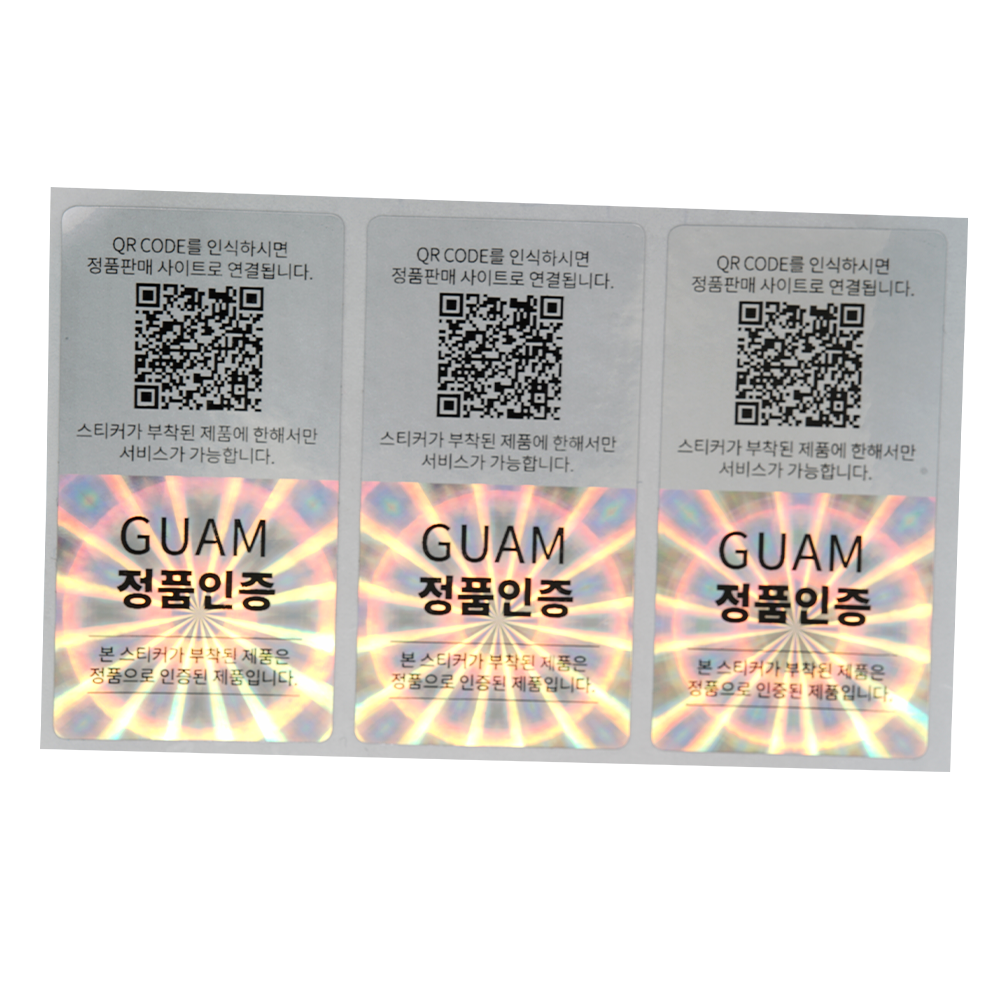 1. The sticker with two parts,one is hologram and the other is qr code ,you can link your qr code to your website wherever you want.
2.  The hologram part can put your logo or what you want to show on.
3. Each label has a unique QR code, which can realize product verification,shipping management and traceability.
4.  The sticker is available to be customized( unique logo, serial numbers , graphics, security features, etc. )
5.  Avoiding counterfeiting ,protecting products against tampering and combating fraud.
6.  Attractive and eye-catching design,make your brand unique.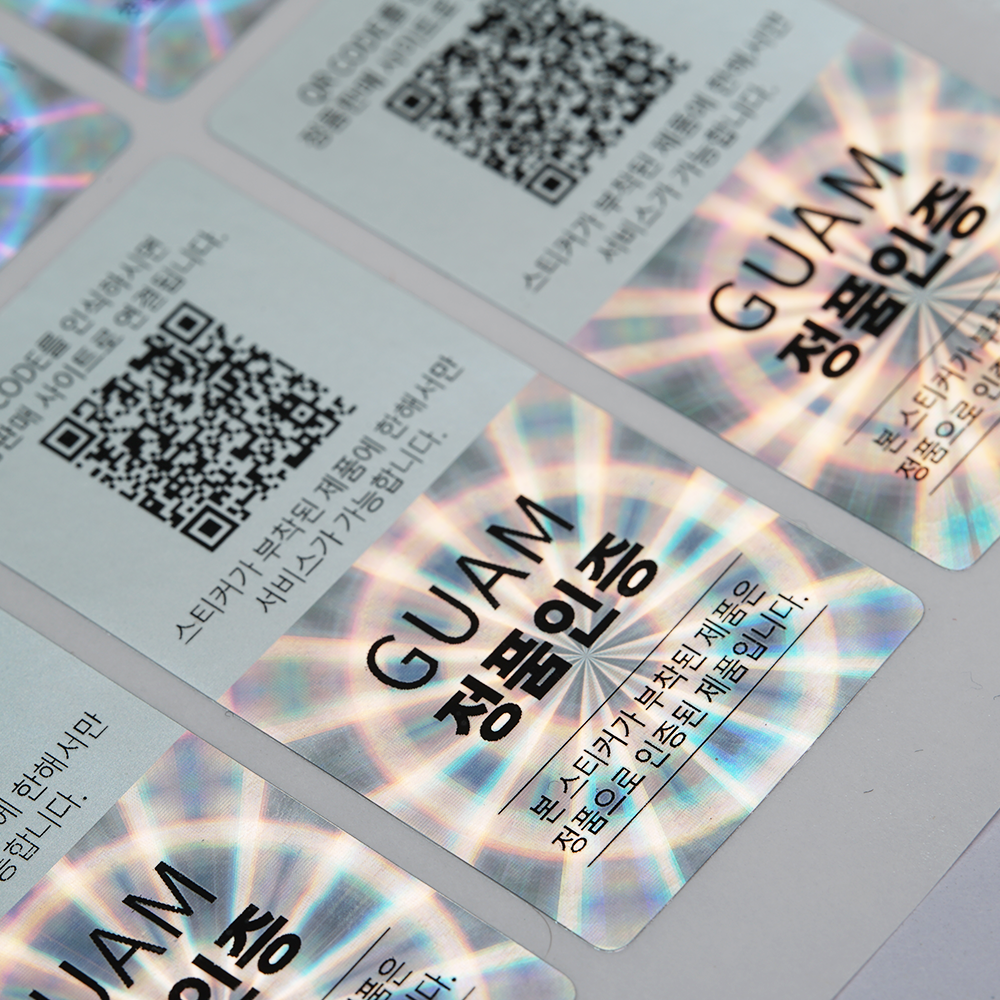 Competitive Advantage
1. Unique and eye-catching design.
2. High strength adhesive.
3. Scuff and scratch resistance.
4. PET or PVC, water proof and use in the moisture and damp weather.
5. Custom design and package is available in sheet and roll.
Applications:
Such As Electronic Equipment, Manufacturing Products, Home Appliances, Rental Equipment, Computers, Laptops, and so on.