Description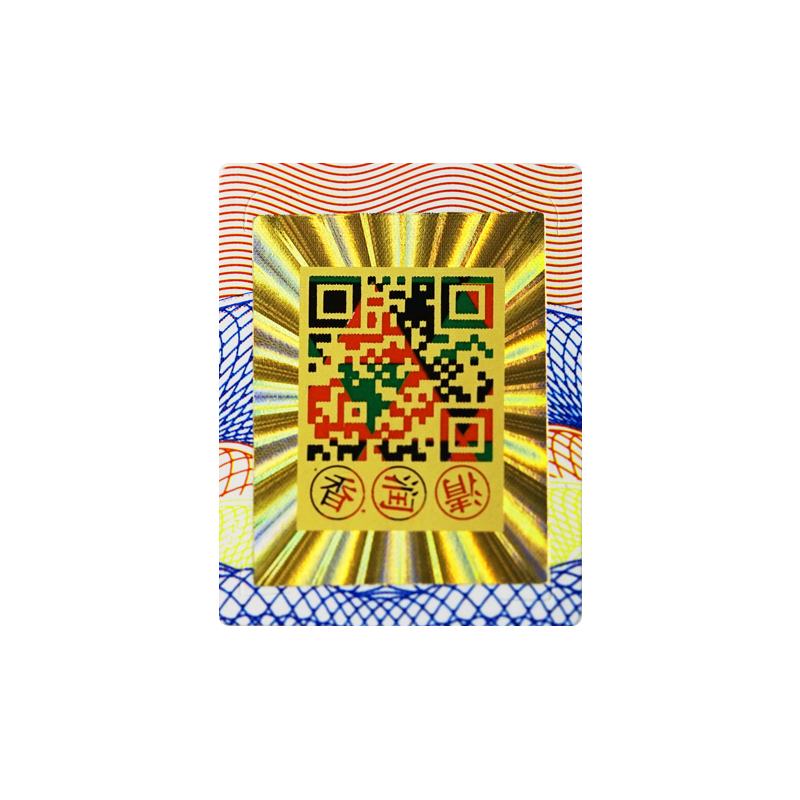 Special patterns combine Structure 3D QR code, hot-stamping foil, totally secure.
Make the packaging unique, shiny and high qualityto increase your product's value.
The Hot stamping foil can also be used for interactive marketing purposes.
 All these hot-stamping foil, once transferred to the surface, cannot be removed. 
Fully customized graphics are available.
It can be integrated into a management system.
Wecan accept variety of designs and sizes.
Software Services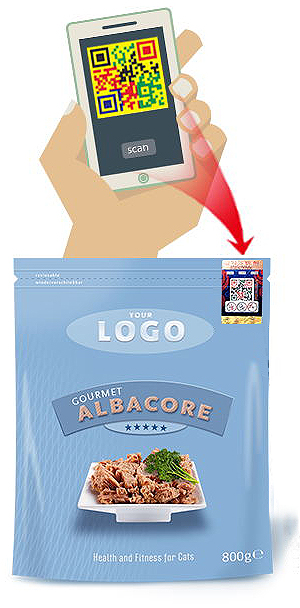 Step1 Scan the QR code to query authenticity by mobile phone.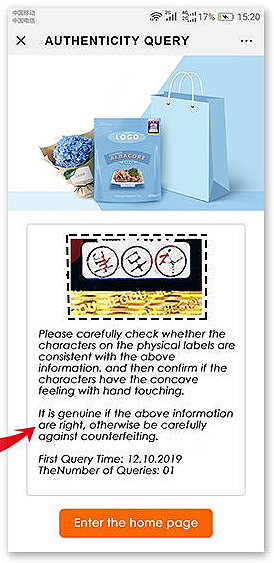 Step2 Verify authenticity according to above prompts
1. Verify authenticity
You can easily detect counterfeit by hand touching and AI recognition system.
 
2. Marketing campaigns
We can offer a variety of online software service such as online games, lucky draw (Red envelopes, points), etc.
 
We have independent research institutions and technology development team to meet the needs of customized software, such as traceability, delivery management, dealer management, and intelligent warning of fleeing goods, etc.
Competitive Advantage