Description
Explore more with this video about holographic scratch off labels.
Description:
The scratch-off stickersare with the scratch area, and we can print the security code under the coating.
You can scratch off the coating to obtain the security code, then check the authenticity by scanning the QR code.
Each holographic scratch-off stickerhas a unique QR code, which can realize product verification, shipping management and traceability.
The security QR code labelcan be customized (unique logo, serial numbers, graphics, security features, etc.)
The scratch-off stickerfunctions as avoiding counterfeiting while protecting products against tampering and combating fraud.
Attractive and eye-catching design makes your brand unique.
Made of PET/PVC material, the QR code scratch-off stickers are high quality and not easily worn or damaged.
Specifications: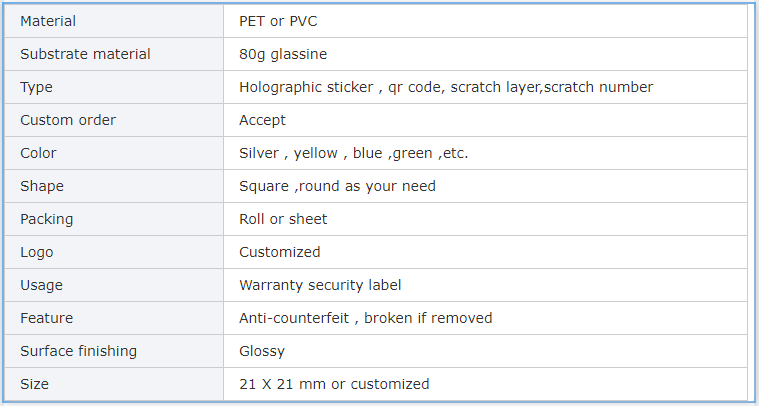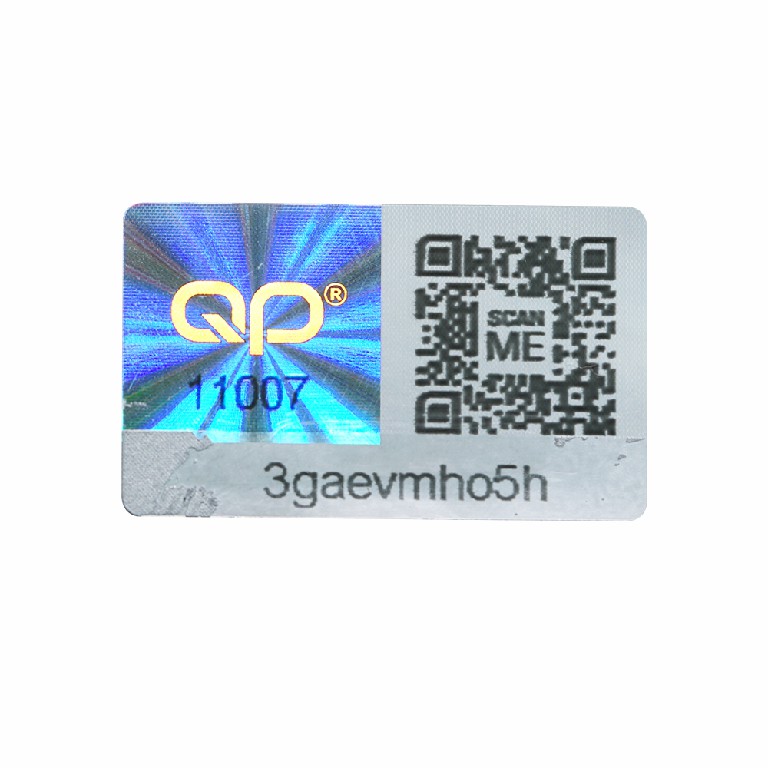 What are the special points of the holographic scratch off labels?
①Your Logo
②Variable QR code and scan it to enter the interface of your company
③Random serial number can use to verify the authenticity
④Multiple ways of verification
⑤Patented multi-layer structural material
⑥Customized security shading
⑦Security characters can be chosen accordingly

Product Applications:
The sractch off labes have a wide range of applications, such as electronic equipment, home appliances, rental equipment, computers, laptops and so on