Description
These security labels have passed the verification and obtained the national standard and international patent. 
The National Standard Number is GB/T37470-2019.
Serial number labels are commonly used on products to track shipments, batch dates, lots and model numbers. Unique serial numbering aids in quality control and protects against counterfeiting.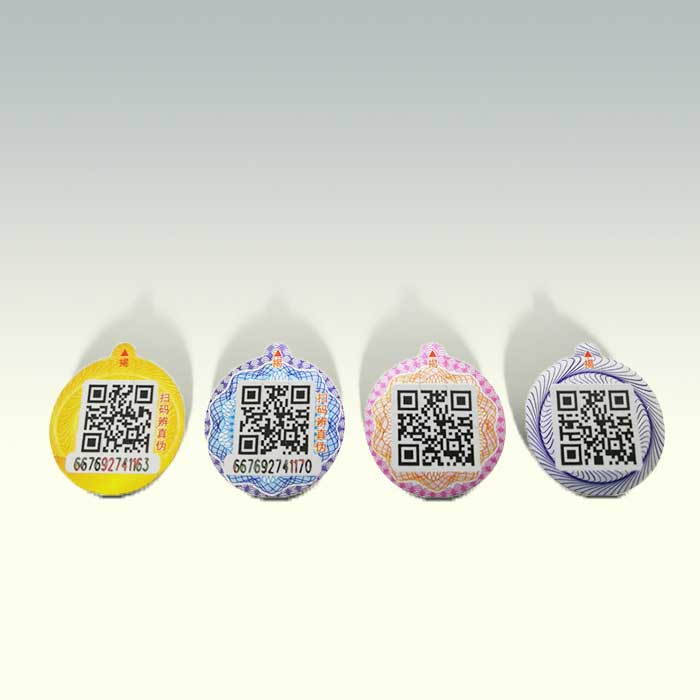 Competitive Advantage
1. Unique and eye-catching design.
2. High strength adhesive and water proof.
3. Scuff and scratch resistance.
4. QR codes can be the same or different.
5. High quality, competitive price and good service.

Features: 
1. Patented multi-layer material to ensure the anti-counterfeiting performance of this label.
2. 3D colorful QR code and serial number are core anti-counterfeiting features, which are randomly carved by physical patented production process.
3. The core anti-counterfeiting features have different heights and colors at each part, and feel concave when touched by hand. Even we cannot produce two identical label. 
4. Metallic printing enhances brand image.
5. Each label has a unique serial number, users can scan QR Code and input serial number to verify genuine products.
6. The security label could be designed as your need.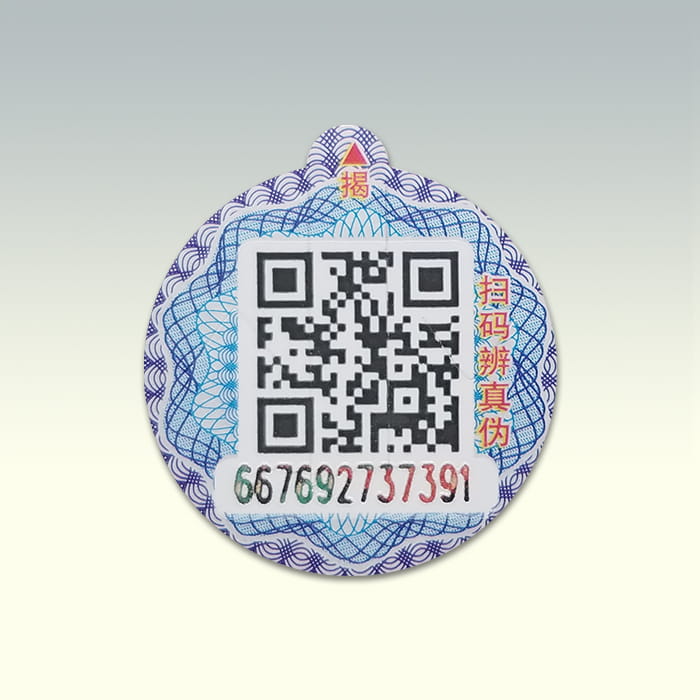 Software service: 
1. Self-developed software management platform to meet customers' various software requirements, such as traceability, marketing and delivery management. 
2. Our company uses multiple sets of servers for data sharing and backup to ensure data security and system stability.
3. Three sets of cloud servers (Amazon Cloud, Alibaba Cloud & Tencent Cloud), one local server (four local power supply systems are used locally), and one national four-star IDC computer room server (on the national network trunk road).
Applications:
1. Pharmaceuticals industry
2. Food and Beverage industry
3. Chemicals industry
4. Automobile Lubricant industry
5. Beauty Care industry