Description
Hot-stamping foil security labels are sticked easily on surfaces like paper, plastic, PVC material, etc. These types of Hot-stamping foil security labels produced by hot stamping machines are ideal for large-scale applications.
Our Hot-stamping foil security labels made of PET material are good at heat resistance, anti-friction and are less affected by the temperature.
The hot stamp stickers are designed to prevent counterfeiting by combining our patented materials and engraving holographichot stamping foil techniques. It is an attractive label on the surface of a product.
The holographic QR code label is considered a high-quality anti-counterfeiting sticker. Hot stamp stickers applied to these carrying objects lead to very good anti-counterfeiting functions and esthetic effects. It conveys that your product is high-quality and elegant.
Description:
1. Specialty patterns is colorful qr code combines unique characters, totally secure and out of reach of the counterfeiters.
2. The QR code is variable, which allows you to link to your wesite, a video, image or any promotional material.
3. This label with strong laser. When seen from different angles, the colors of light will move & change.
4. We can make your logo or Words on the hologram label
5. If you need more special craft, we can make gold / silver stamping, hot/cold stamping, silk screen printing, embossing, UV spot etc.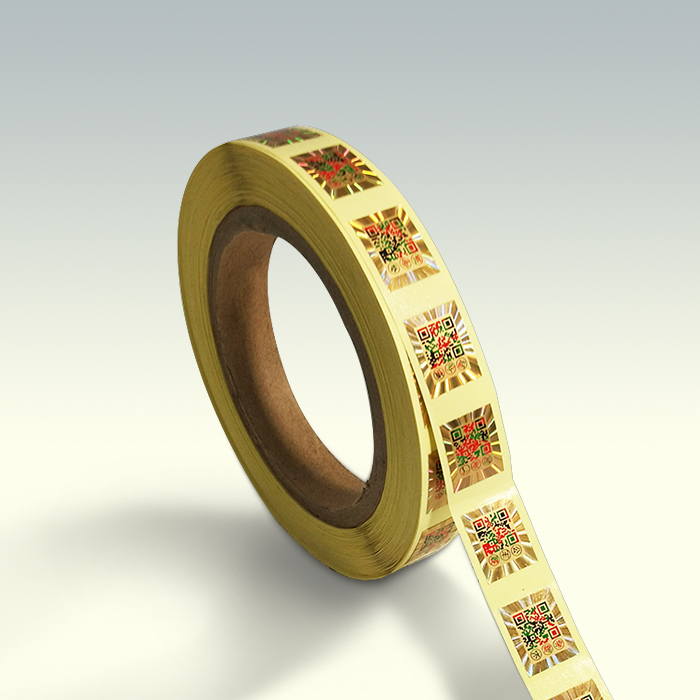 Features:
1. Material options: Paper or Synthetic resins (BOPP / PE / PET / PVC / PP)
2. Adhesive: Permanent or removable
3. Finishing options: Glossy / Matte lamination / Hot stamping / Varnish
4. Color: various kinds of color of PET foils are available, it is up to you.
5. Shape: custom die cut shape
6. Water proof and sticky. Strong stickness, durable.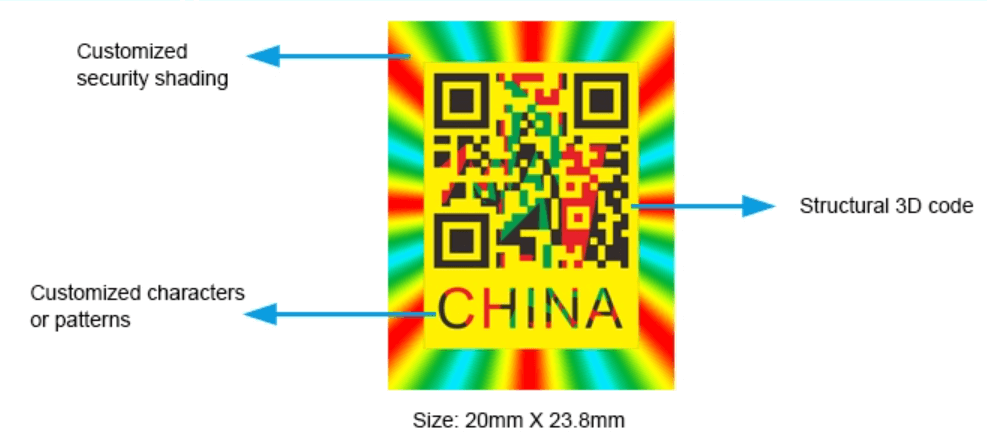 Applications:
Hot stamping hologram for documents security, certificate protect, paper material, PVC cards and so on.